I admitted before the start of this week's SSCC conference that I really had no idea what to expect. Since bidding au revoir to the edtech community earlier this year I've been on a steep learning curve in the world of student services, and this would be the first opportunity for me to meet with a couple of hundred peers working in this area. Like Barnaby Joyce wandering into a live radio interview I made naive comment about my wide-eyed wonder of what the conference would be like into the Twittersphere and received this gem back from Mark Smithers: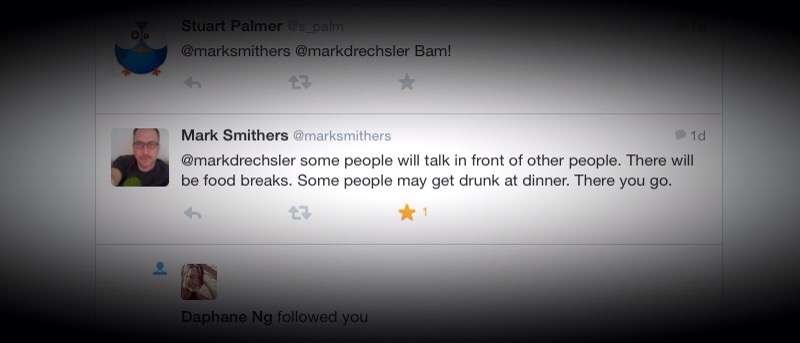 I am glad people like Mark exist. For every kool-aid drinking happy-clapper like me, there needs to be an equal and opposite force, in all their curmudgeonly glory. It promotes critical thought for those who are willing to reflect on it. It stops us all from blindly believing the hype.
In this case, it spawned a blog post, because as the conference draws to a close, I can see he was absolutely right. Now at this point I'll also say that the presentations within the conference were, for me, excellent. I could write another whole blog post on the content, but for those already working in university student services it might not be anything new. For me however, the sessions alone made it worth coming. But this post isn't about the content, it is about the networking.