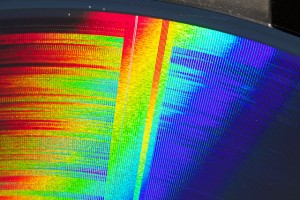 Nostalgia time.
Wind your mind back 21 years ago to 1992. The Cold War officially ended, Shane Warne took his first Test wicket, Miley Cyrus was born, and Nirvana's 'Nevermind' knocked off Michael Jackson's 'Dangerous' on top of the Billboard 200. Video discs were also gaining popularity, even though it would take another three years for an agreed standard to emerge.
Remember video discs? No – neither do I.That year I was an undergrad at Adelaide Uni, living in a share house and in my second year of a maths degree. Oh, and I had hair – sigh…
Allan Christie (my boss, founding father of NetSpot and former academic at UniSA) was however already forging ahead in 1992 into the brave new world of technology in education. He came across the document below discussing the new and exciting world of using video disc technology to support learning in the School of Nursing, and after a quick flick through I had to make a quick post to share it with the world.
I could write a long reflective blog post about the content of this as I look at some of the terms used, benefits claimed and challenges evident in comparison to some of the things I see and hear today in 2013, but I think this one is better shared and left to the reader to draw their own inferences from. I hope anyone reading it finds it as interesting a read as I have.
All I'll say is that I am continually reminded of how much I have missed out on in the ed tech in the last twenty years, and at the same time how much I haven't.
Many thanks to Allan for allowing me to share this one.