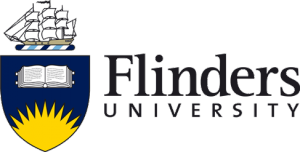 First up, the (now somewhat old) news – I will be leaving NetSpot/Blackboard next week to take up a position at Flinders University here in the south of Adelaide, heading up a student services project which is one of a number of significant investments being made by Flinders at the moment. If that's all you came here to find out, then you can stop reading now.
I have to admit that this has been one of the hardest blog posts I've ever tried to write. Not hard because of the change itself, but hard in the sense that the last seven years have been the biggest rollercoaster ride of my life, and there's no way I could do the journey justice in one post. I tried thinking of ways that I could succinctly sum up the last seven years in a post that was shorter than War and Peace, and I failed dismally, no matter how I tried to structure it. No, that will have to wait for the book that I've been promising to write about the NetSpot journey – but that won't be for quite a while yet, not until after the smoke has well and truly cleared.
What I would like to do though is to thank all of the amazing people I've met along the way who have helped shape my thoughts on the world of ed tech, business, the education sector, people and politics. There are too many to list here and I'd no doubt end up forgetting someone, so instead I'll just say a collective and very humble thank you to you all. One person I do need to call out specifically though is Allan Christie. Without his willingness to take a gamble on me back in 2008 as the completely unknown quantity I was, I would not have been part of this amazing ride, and he has been a constant presence as a boss, a leader, a mentor and a friend over the last seven years.
When I look back at my 'early days' at NetSpot, one of the things that excited me was the sense that I was making a difference. It was a time of huge change in the Australian higher education technology environment, and I did my best to make a positive impact whenever I could. It is nice to see that some of my earlier blog posts and slideshare presentations still get a good amount of traffic, so someone out there is still finding them useful. As I look ahead to my new role at Flinders I see a great opportunity to have a very tangible, positive impact on the lives of students, and this is something I am very much looking forward to. I'm sure there will be plenty of challenges ahead, but the end goal is one which strongly aligns with my own personal values, and for me this is a critical motivator to get out of bed every morning, jump on my mountain bike and ride the 20 minutes of mixed trails that will take me to Flinders every morning (yes, I had to get that bit in somewhere).
I will continue to blog here, even if it will be with a focus on student support services rather than educational technology. I hope to keep in touch with many of you as I watch the next chapters in the ed tech story unfold, even if only as a spectator. I hope to expand my network to include plenty of new people to learn from on the student support side of the higher education fence. I hope to help students at Flinders have the best support possible when and how they need it.
I hope to make a difference again.