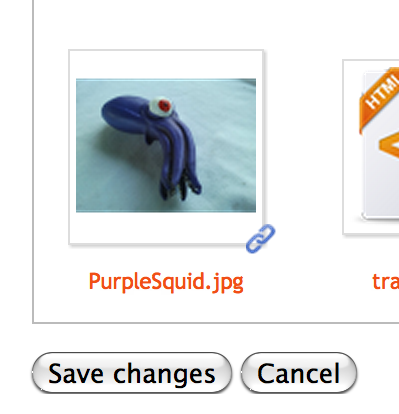 It seems like only yesterday that I first tried to explain the how, and more importantly the why, of how Moodle 2 manages files. Almost two years on, and it would appear that the release of Moodle 2.3 will once and for all provide a method which will keep both the core development team AND the millions of Moodle users around the world happy, as well as proving me wrong once and for all.
Or will it?
It feels odd talking about a change which, at a first glance, would appear to have made my many discourses on the subject and my careful reasoning seem like a load of old tosh. Thankfully for my ego that's not quite correct, but even better is the fact that this fix will provide welcome relief for many who need a simple answer to the problem rather than needing the  'complete solution' in the form of a Learning Content Management System.
So what's it all about then? Check out the video below for a quick overview.
Now it is worth saying before I give my final verdict that this has been evaluated on a pre-release version of 2.3, and there may still be tweaks and fixes that occur before the final release later this month. It is also worth mentioning that this feature isn't the same (or at least I don't think it is the same) as the external repository changes coming with the changes listed in this Tracker item. I'll post again and update this if needed when I get my head around the rest of the changes.
Caveats aside, from the first look, it would appear that the new changes:
Will be a huge help to those who use small to medium Moodle implementations and who need a simple method to link to a file from multiple places;
Need caution, as they rely (from what I can tell) on Private Files being enabled, which can be a recipe for blowing out storage space if not managed well (remember – Private Files quotas are site wide, so there is no ability to restrict Private Files areas for some users);
Need caution for courses with multiple teachers using this feature – if a file is linked to within one teacher's Private Files area, then other teachers cannot edit the 'back end' file – they need to get the original file owner to apply any updates;
Are a great 'proof of concept' for this idea to be extended to other repositories, particularly since the way Moodle 2.3 handles things like deleting linked files is very neat, and will solve loads of headaches for many users; and
Are still not a satisfactory solution for those who need a full-blown content management solution – in such situations, the 'Inconvenient Truth' still stands true.
Overall, I think this is a fantastic addition to Moodle, and one which I hope will result in me talking a whole lot less about Moodle files in the future. Once I've finished explaining how these 2.3 changes work that is 😉